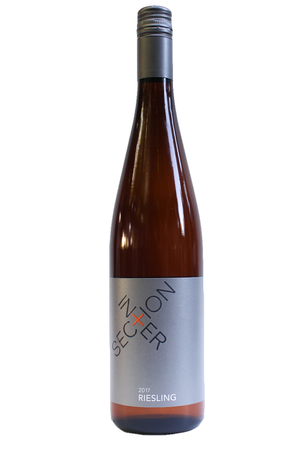 Riesling 2020
Clean, refreshing, and bursting with citrus fruit flavour.
A lively, aromatic minerality comes crisp and strong on the nose, intermingled with fresh green apple. On the palate, brief honey sweetness is swiftly cleansed by continued green apple and lime zest. A clean, refreshing finish leaves the mouth watering for more.
Wine Specs
Aging
Ready to drink now or can hold for aging 8+ years.
Wine Profile
Tasting Notes
Clean, light white gold and visually very bright. Nose features citrus and furniture polish/wax notes, developing aged characters with some honey notes in the background. Complex with characteristic green apple qualities but developing some nice dynamics. Palate is juicy and fresh and mirrors the Granny Smith apple notes with a phenolic quality that gives the wine palate structure. Beeswax, lime pith and sweetness is balanced to the acidity and alcohol.
Production Notes
Clean, very pale white gold (nearly water white) with some yellow-green highlights. Nose has prominent fresh mandarine orange, golden delicious apple and apple blossom notes. A perfumey florality in the wine now indicates that there are precursors for the parrafin/lamp oil characteristics that our aged Riesling typically shows. Palate shows juicy acidity from start to finish, roundness and weight in the core, finishing with balanced sweetness and a little phenolic grip for structure. Long finishing, we can anticipate a long aging period for this cellar-worthy white wine. Future development in bottle will give the wine even more depth and complexity.
Winemaker Notes
[Technical note: white grape skin tannins can have a slight drying effect on the palate, especially in Riesling in hotter vintages where the smaller berry size and longer sun exposure cause the cluster to carry more tannin and the skin goes more golden/pink in colour. This also obscures the R.S., at least to my palate. I see some real similarities with the award-winning 2015, aside from a higher R.S. on this wine, see comparison below. -- Mel]
Food Pairing Notes
A great starting wine for a dinner party or barbecue! Try this with steamed mussels in a light cream sauce, seared or grilled scallops, shrimp banh mi, this wine will beautifully complement a variety of fresh seafood and vegetables, citrusy accents and chili/lemongrass intensity.