How to Edit your Wine Club Pack
At Intersection, we always give our club members the choice of their 6th "Member's Choice" bottle of wine, and we also give the option to add on additional wines to any club pack.
How do you make your wine selections with our current website? This walkthrough will show you how (but if you have any questions, just email orders@xwine.ca)
---
VITAL NOTE BEFORE YOU START!
As of late August 2021, our webpage currently has TWO distinct account logins.
One of them, from the main page only relates to the online store and NOT to the wine club.
To access your wine club account, you need to first click the "Wine Club" link in the header menu. You'll get to a page with a white background (like this page here) instead of a grey one. That means you're in the correct place to proceed with the instructions below.

---
Step #1: Login to your account
Important: upon adopting our new online system, our customers were all given accounts without passwords.
If this is your first time visiting your wine club account since Aug 2021, then you will have to click "Forgot your Password" to create a new one before logging in. Your wine club email address will be used as your username login.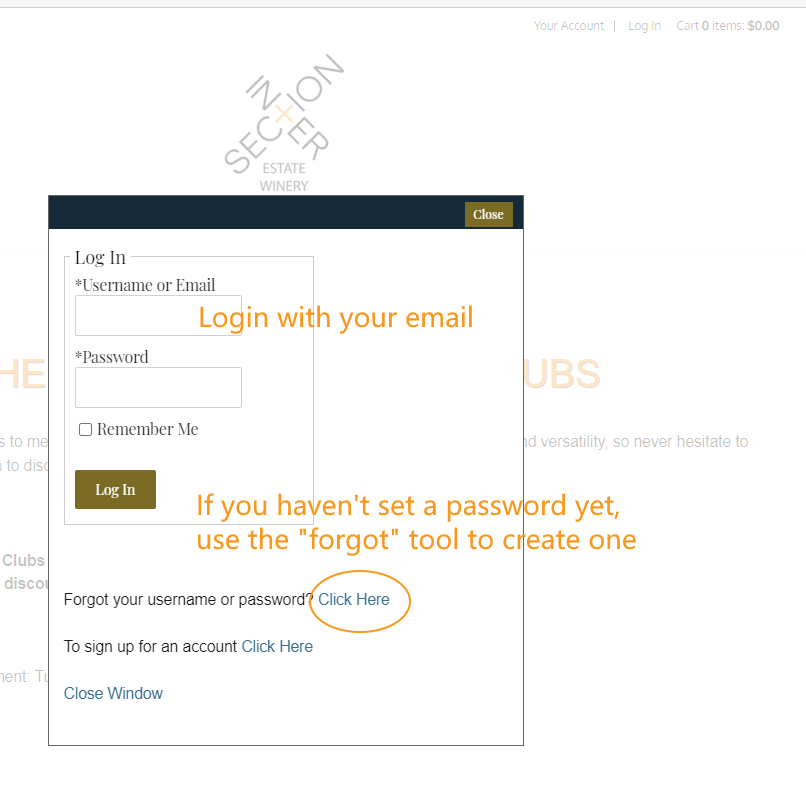 Step #2: Once logged in, click your name in the top-right corner to access your Account

Step #3: In your Account, click "Club Subscriptions" in the left column. From this gateway you may also make any changes to your club account, like address or payment details.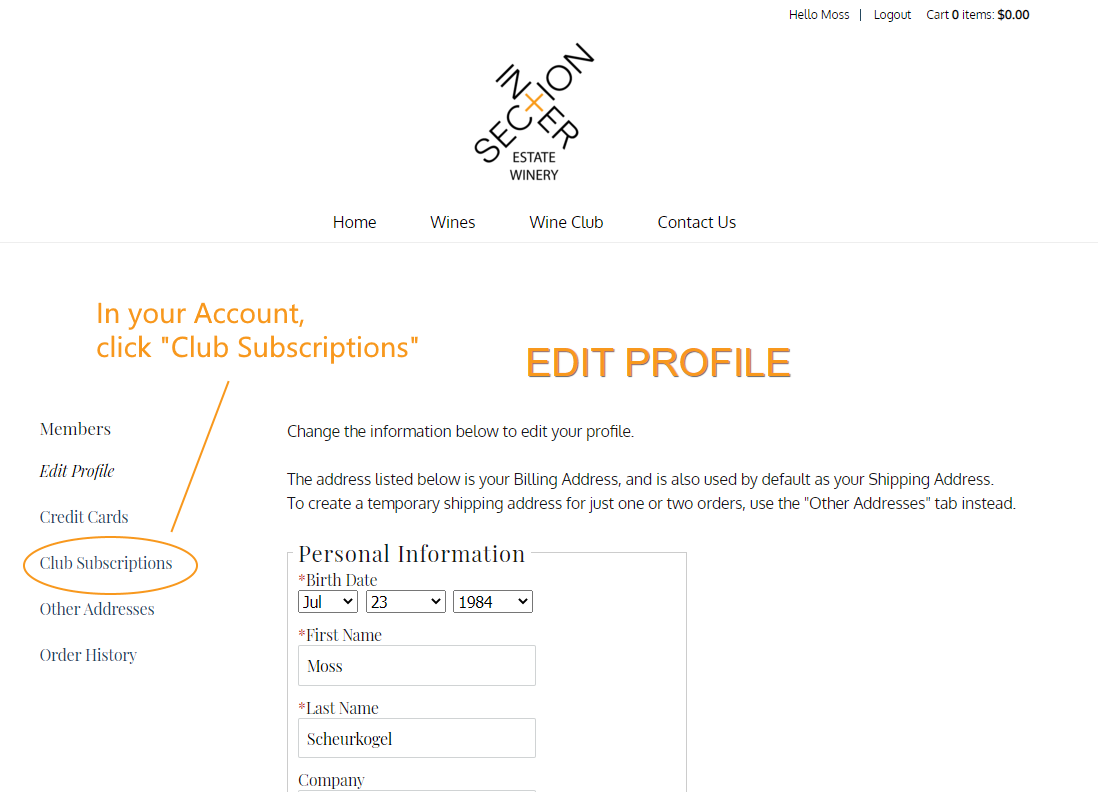 Step #4: Select your wine club and click "Edit Club"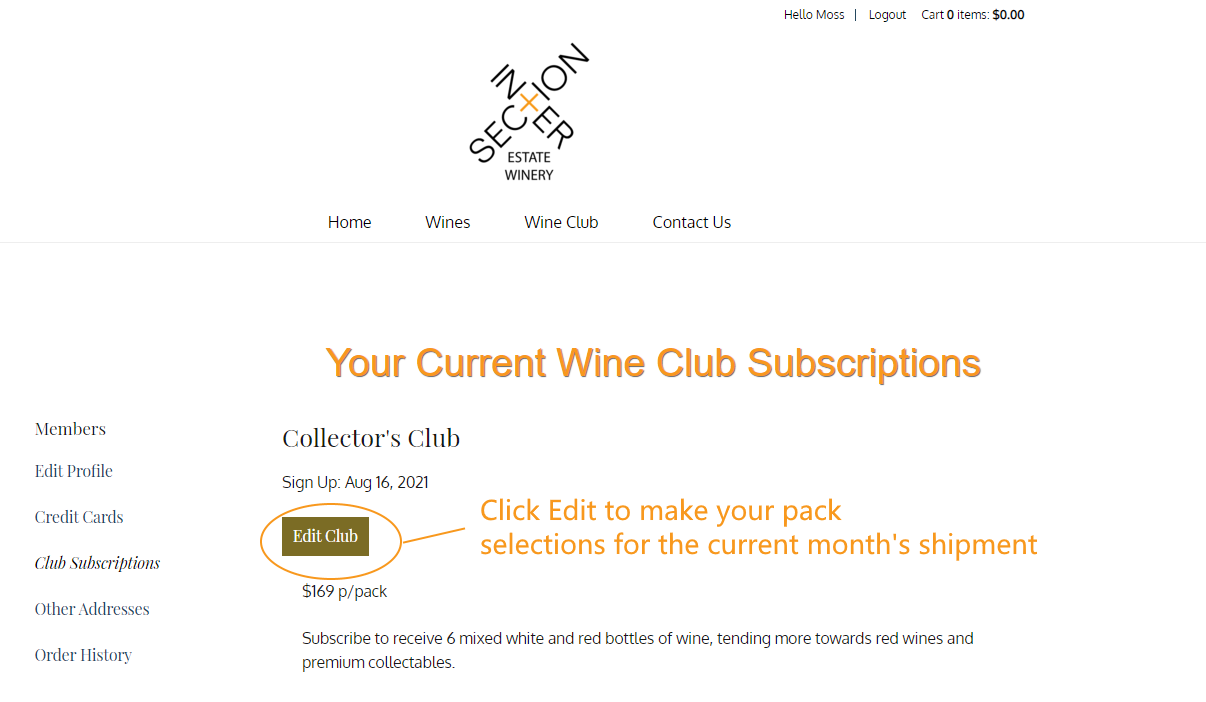 Step #5: Scroll down to see our current wine list (some items may be sold out).
From here you may use the drop-down menus to select how many bottles of each wine you would like included with your pack. You can see your 15% club discount automatically applied.
The default 5-bottle club pack can't be changed, but you may remove the 6th bottle (Vio-Marsanne in this example) and replace it with a different wine of your choice.

(If you do wish to change some of the wines in your default 5-pack, email orders@xwine.ca)
IMPORTANT: Don't forget to scroll to the bottom and press "Submit" once you're done (or your choices won't be saved.)