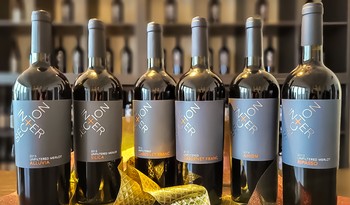 Library Cellar Red Pack
This pack features 6 incredible Intersection wines from our library cellar. The selection includes some of our coveted Cabernet Francs, the Alluvia/Silica pair from one of the best vintages - 2015, the award-winning Axiom 2014, and the elegant Ripasso from 2013. The wines are one bottle each of: Cabernet Franc 2015, Cabernet Franc 2016, Alluvia 2015, Silica 2015, Axiom 2014, and Ripasso 2013.
The pack is priced based on the retail prices of the specific back vintage wines. We will not be able to substitute any wines in the pack. No additional bottles of the included wines are available for purchase at this time.