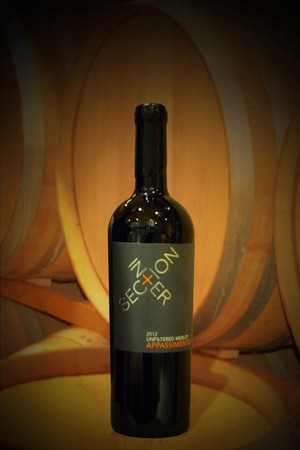 Appassimento 2014
An enchanting and strikingly unique wine, crafted by reserving some of our finest Merlot grapes in select vintages and air-drying them to the point of raisining. The resulting wine is incredibly potent and concentrated, and bear an unrivaled potential for cellaring.
Dark plum and fig, chocolatey and rich. Bears a bit of spice and massively concentrated fruit tones, like sticky toffee pudding. Huge tannin on the pallet, requires decanting to fully shine and open into great complexity.
Drink now (with decanting) through until 2029 (optimal ~2025-2027)
Due to the limited volume, we are allowing 1 bottle of the Appassimento per person.