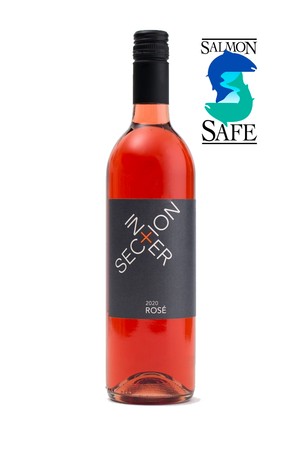 Rosé 2021
Merlot is our flagship varietal and it's very versatile! We wanted to make a Rosé from our top-quality fruit, and chose to saignee our tanks to make this wine from the clear juice. Rather than pressing fruit and discarding the skins, we take a little juice off each red tank after it's had time to soak and take on some great colour and flavour, then ferment it dry in a small batch. In 2021, we did our skin soak for 24 hours before taking the juice off the skins.
Wine Profile
Tasting Notes
Beautiful bright pink to a water-white rim. Nose features intense watermelon, grapefruit and early strawberries, orange liqueur and a bit of fennel seed in the background. Palate is big and flavourful, featuring lush red fruit, pink grapefruit, blood orange and cotton candy on the finish. A great rosé for red wine lovers.
Production Notes
Harvested October 14th & 15th. 24 h skin contact on Silica and Alluvia Merlot tanks before saignee, and then fermented dry at cellar temp. 60% from Silica and 40% from Alluvia. Minimal racking and SO2 adjustment. Total production: 56 cases. Only available direct from the winery, while it's here!
Food Pairing Notes
Match with homemade artichoke dip, tacos, olives with orange peel or fried curried vegetables (using more woody spices than chili pepper flavours, Mel's favourite is cauliflower with clarified butter and garam masala).